Apply Workplace Safety And Health In Construction Sites
(formerly known as Construction Safety Orientation Course – CSOC)
Overview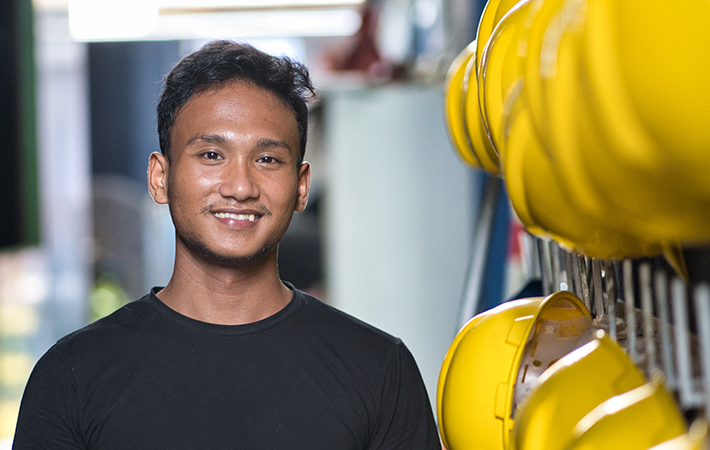 What is a CSOC course?
CSOC stands for Construction Safety Orientation Course. All construction workers who are employed in Singapore are required to go through this course before they start any work. This is a mandatory course. This course is approved by the Commissioner for Workplace Safety and Health.
CSOC Course Overview
We aim to equip all trainees in Singapore with the relevant and up-to-date safety competencies to work in the Construction industry.
We enable workers in Singapore to effectively and safely start working in high-risk industries by providing and training the workers within the regulatory framework and requirements. All training sessions are endorsed by WSQ.
With this CSOC course, we provide a clear progression pathway to enable workers to upskill themselves and to take on further responsibilities.
What are the Entry Requirements to take this CSOC training?
All CSOC trainees must have a valid employment status to work in Singapore
Trainees are carrying out construction work in building and engineering jobs
Trainees must be medically fit
Trainees must be able to read, write, speak and to manipulate numbers at a proficiency level equivalent to Employability Skills (ES) level 2.
Are there other languages for the CSOC course besides English?
Yes. We run CSOC courses in 8 different languages. The 8 languages are:
English
Chinese
Tamil
Malay
Hindi
Bengali
Thai
Burmese
What documents are required for registration?
Our Course Admin will be in touch with you to get the full details. In the meanwhile, you can prepare these documents.
IPA or Passport of the trainee
Work permit / S-Pass / Employment Pass / NRIC
MOM Renewal Notice
Any other documents issued by MOM or ICA for the trainee to work in Singapore
What is your waiting time for CSOC?
We have classes running everyday at 4 locations – Woodlands, Seletar, Little India and Tampines. Call 8500 8366 to book now!
FAQ